The use of bar models was first implemented into the Singapore maths syllabus approximately 30 years ago as a problem solving tool to assist pupils in visualising word problems. The pedagogy of bar modelling is now an integral part of the teaching and learning of primary mathematics in Singapore.
In this video, we look at how a part-whole bar model can be used to represent a multiplication word problem.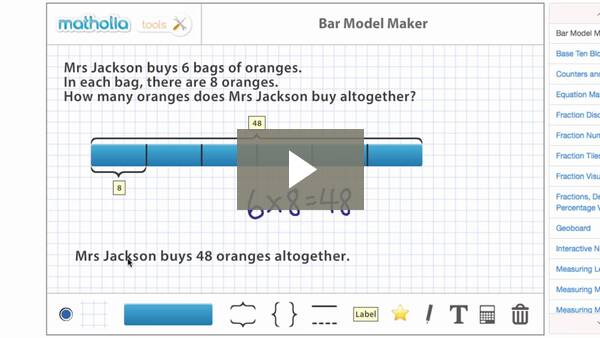 This video is part of the Matholia professional development video series. To see all of the videos in this series, follow this blog, or visit the Video Library on
www.matholia.com
.